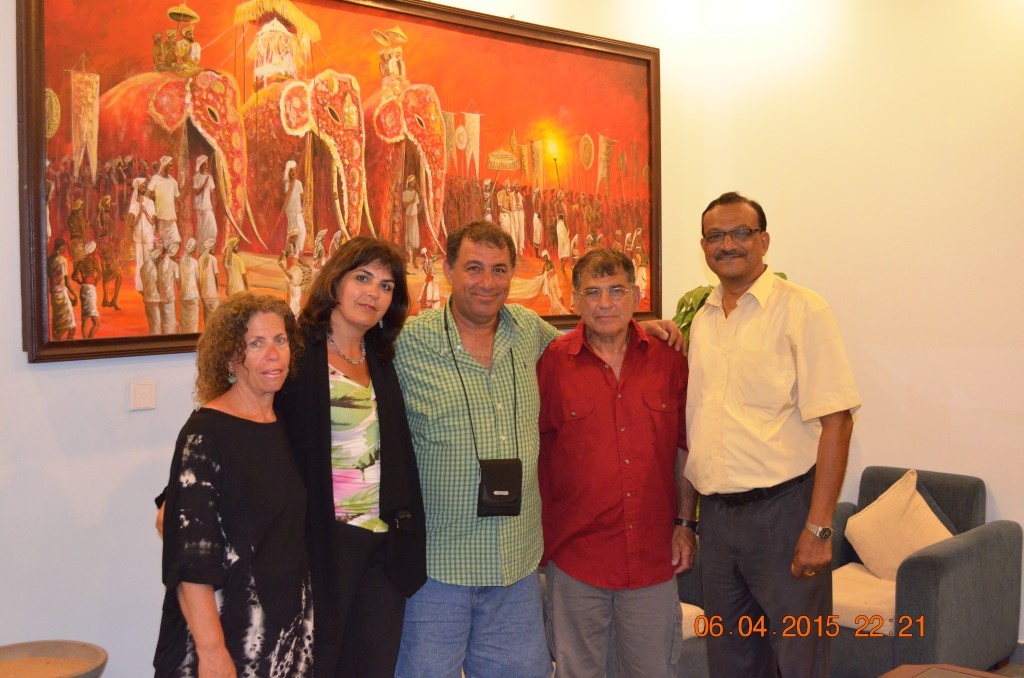 We are glad to meet Cyril. He is very kind and patient, very professional in his work.
He have lot of knowledge about history of the places and the things that happened in Sri Lanka.
He knows all the roads and places very well. Very friendly and stand on time.
The tour he recommended us and places were excellent. He replied immediately for mails which we send. He was flexible when we asked him to stop in different places and to change our program.
He speaks very good English and explanations are high standard. We did contact some people who travel with him and they all were highly appreciated.
Now we recommend him to anyone who want to travel to beautiful Sri Lanka, without hesitation.
As a guide and person he has very good kind personality. He is very honest, never cheat us.
We were very glad to travel with him and CYRIL TOURS, he made us very good stay in Sri Lanka.
Ruty Ben Haim and 4 from Israel
Travel with CYRIL TOURS from 26th March till 07 April 2015